Safe Seats Safe Kids
Free Child Car Restraint Inspections
The Safe Seats Safe Kids Free Child Car Restraint Fitting or Safety Check program will end in December 2023 and
most remaining sessions are booked out.
If you require a child car restraint fitting in the meantime, all of the accredited fitters working for the Safe Seats, Safe Kids
program can be found through the Find a Fitter directory (fees apply).
You can keep checking the Safe Seats, Safe Kids appointments for availability here.
When prompted, please allow the booking system to access your location to show the upcoming free fitting and checking venues in your local area. You can also drag and zoom in and out on the map to see locations in surrounding areas.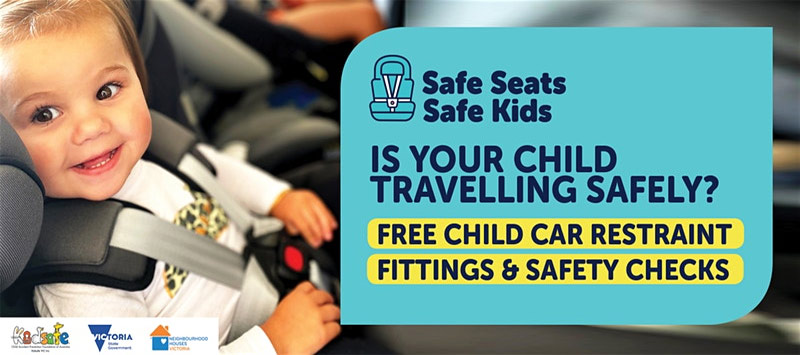 Sign up for our mailing list to hear about child car restraint safety below: